Weber High School

In Memory
Eldon Ray Parkinson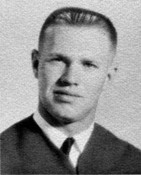 ---
Eldon Ray Parkinson
March 8, 1944 ~ June 14, 1967

---
OGDEN, Utah -
Eldon Ray Parkinson, 23, of 663 N. 1200 W, Slaterville, Utah died Wednesday, June 14, 1967 at the Thomas Dee Memorial Hospital of a heart attack, which was likely induced by a work-related accident that injured his chest.
Mr. Parkinson was born March 8, 1944, in Ogden, a son of Raymond Banner and Marjorie Slater Parkinson.
He was reared and educated in Weber County Schools, including Wahlquist Junior High, and he graduated from Weber High School and Weber Seminary in 1962, where he also participated in football, wrestling and generally loved playing many sports.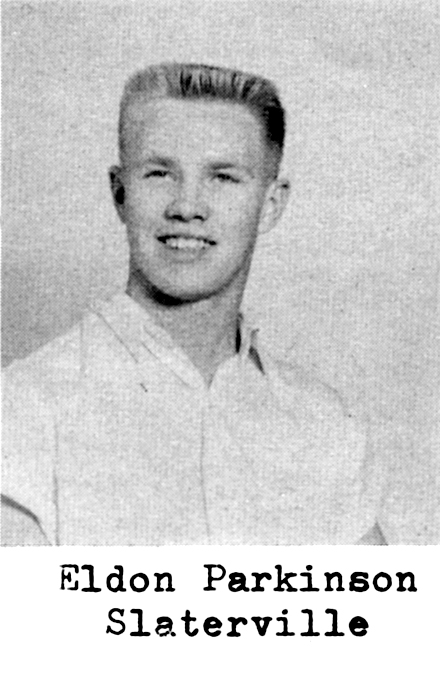 Eldon from the Wahlquist JH Yearbook, 9th grade, 1958-59
On April 17, 1963, he married Karen Swaner in the Logan, Utah LDS Temple.
He began work for Wilson and Company in 1962 and was employed as a meat cutter at the time of his death.
Eldon was a member of the Meat Cutters Union and the LDS Slaterville Ward. He had been an activity counselor in the YMMIA and was the coach of the senior softball team of the Slaterville Ward. He was also a member of the Wilson and Company baseball team.
Surviving were his widow, a daughter, Gwen Parkinson, both of Slaterville; his parents, Slaterville; grandparents, Mrs. Sarah T. Later, Marriott; Mrs. Cora Parkinson Hemmert; a step-grandfather, Willard Hemmert, both of Ogden; one brother, three sisters, Michael L. Parkinson, Slaterville; Mrs. Spencer F. (Janice) Klomp (a 1960 Weber High graduate); Mrs. Roy M. Cottam, West Ogden, and Joyce Parkinson, Slaterville.
Funeral services were held Saturday at 11:00 a.m. in the Chapel of Flowers Mortuary with Bishop H. Orville Holley of the Slaterville Ward officiating.
Friends were invited to call at the mortuary Friday from 7 to 9 p.m. and Saturday until time of services. Interment was in the Aultorest Memorial Park in Ogden, at Rose Hill, lot 124.
---
Eldon on the Weber High Wrestling Squad, 1960 Golden Spike
Eldon is fourth from the left on the second row from the top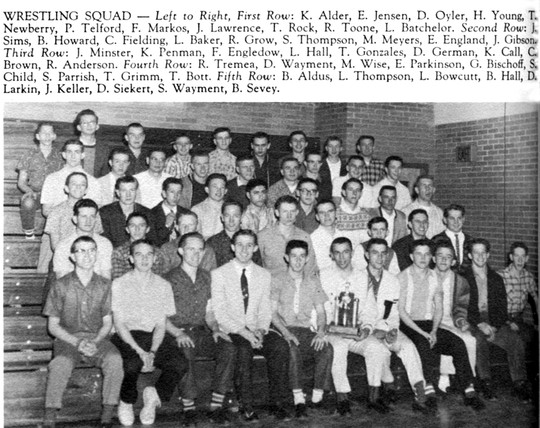 ---
We have no further photos of Eldon or his family. Any submissions or comments are appreciated.
---
Eldon's Obituary from the Thurday, June 15, 1967 Ogden Standard Examiner: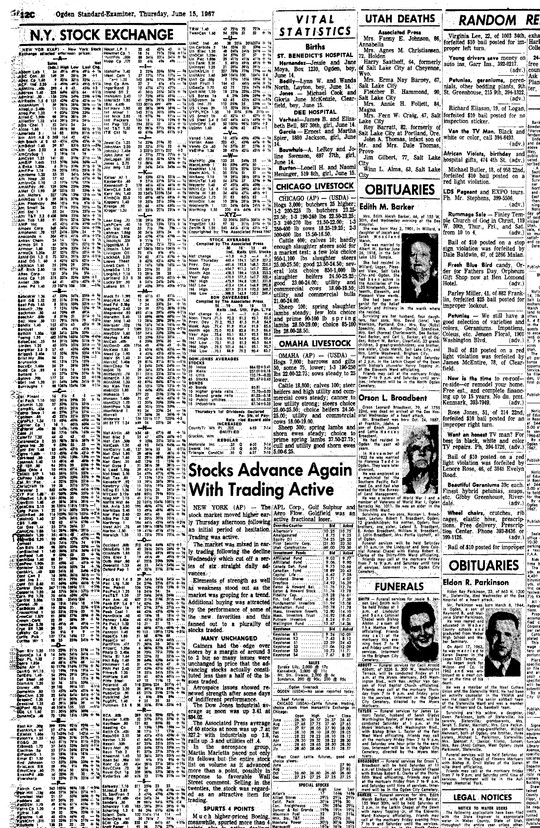 ---
The class In Memory Project thanks Wendy Simmons Johnson (daughter of classmates Serge Simmons and Jane Chugg Renstrom), Classmates Earl Henstra, James Keller, Richard Crawford and Warren Johns for their assistance in locating and posting the materials for Eldon's page.
---