Weber High School

In Memory
Judy Johansen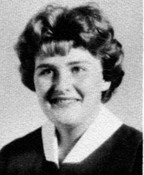 ---
Judy Johansen
March 7, 1944 ~ December 1, 1989

---
OGDEN, Utah -
Judy Johansen, 45, of Ogden, died Friday, December 1, 1989 at her home.
She was born March 7, 1944 in Ogden, a daughter of Ralph E. and Elda Cornia Johansen.
She was reared and educated in Ogden. An enthusiastic and talented student, Judy graduated from Weber High in 1962 and Weber State College in 1965 with a perfect 4.0 GPA at both schools (Summa Cum Laude from Weber State).
Her "Senior Accomplishments" at Weber High list included Spanish Club President, Foreign Language Festival, F.H.A. and UN Delegate.

'61-62 Weber High Spanish Club, Judy is second from right.
And, as a fluent Spanish speaker, she was also an exchange student in Mexico while attending Weber in 1960.
After finishing at Weber State, she was a caseworker for the State of Utah, division of Family Services. Judy went on to complete a Master's degree in Social Work while working. At one point in her career, she was in charge of the social services provided to all unwed mothers in Weber, Box Elder and Morgan counties.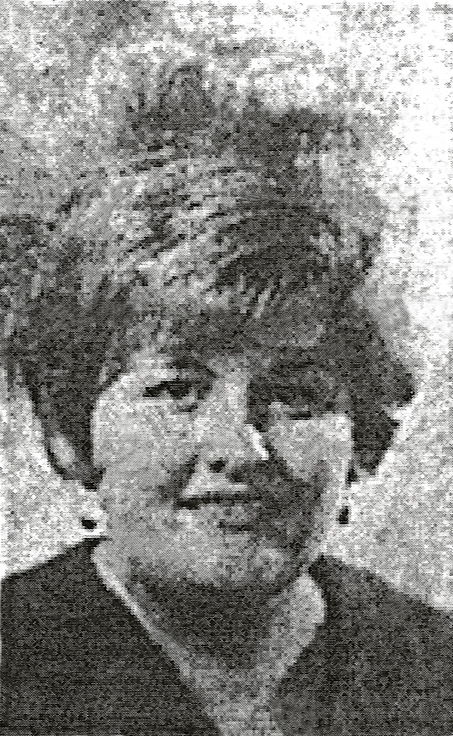 Judy's scanned obituary photo from the Ogden Standard Examiiner.
Although she was unable to have any of her own, Judy had a great love of children.
She was a member of the LDS Church who also graduated from Weber High Seminary.
She was survived by one brother, Kirk E. Johansen and his wife Peggy of Riverdale, Utah and two nephews, Robby and Ryan Johansen of Riverdale. She was preceded in death by her parents and one nephew.
Friends were invited to call at Leavitt's Chapel of Flowers Mortuary, 836 36th St., Monday from 6 to 8 p.m. Graveside services were held Tuesday at 11 a.m. at the Ogden City Cemetery with Bishop Therald P. Quayle officiating.
Judy's brother, Kirk, provided some of the above, and included the following note on her obituary:
"Judy's heart was as big as all doors and December 1, 1989, it just stopped beating.
Thanks so much for caring."
---
Additional Family Information:
Father Ralph Everett Johansen 1918 - 1984
Mother Elda Cornia (Johansen) 1921 - 1978
---
We also have Judy's entry from the 1972 Class Reunion book:
---
Judy's Obituary from the Ogden Standard: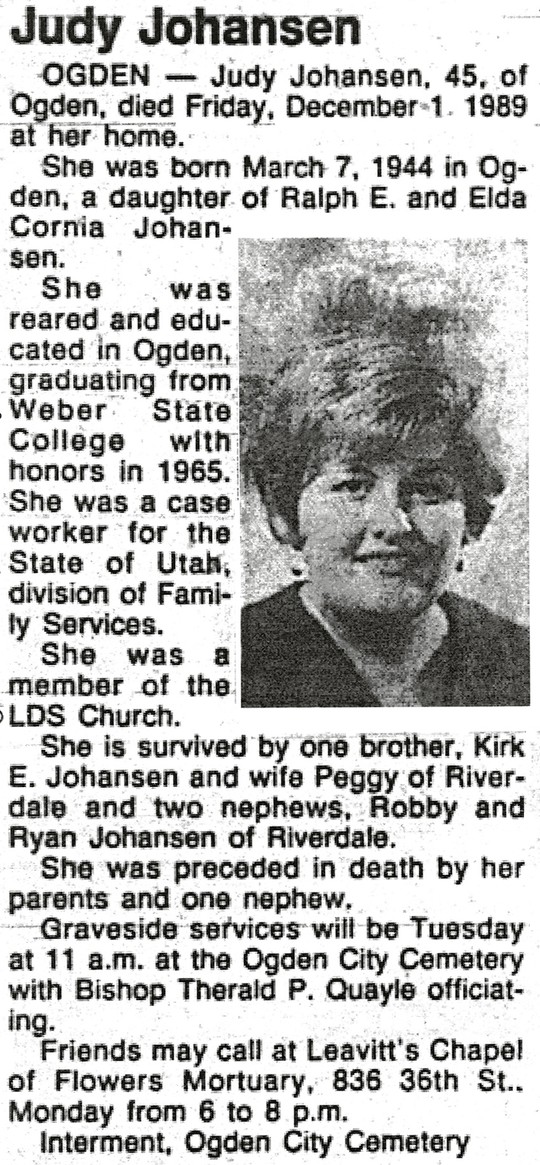 ---
The Class of '62 In Memory Project thanks Judy's brother, Kirk Johansen for providing materials for this page, and Classmates Earl Henstra, James Keller and Sandy Grimm for their help in creating and posting it. Obituary adapted from the Ogden Standard Examiner.
---