Weber High School

Recent Class Posts

Weber High School Class Of 1962
A new announcement has been added to the homepage:
Passing of Karen Hamblin Shipley -
Notice of Classmate's Passing: More…

The Class Committee has recently learned that Karen Hamblin Shipley passed away suddenly on September 26, 2019.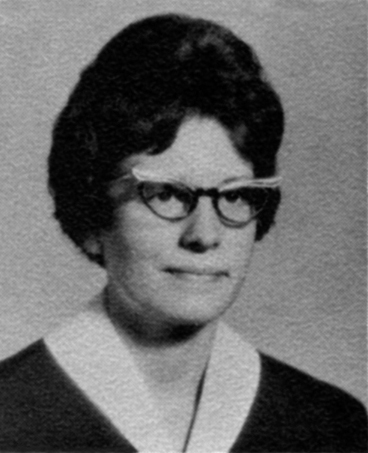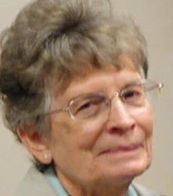 ---
A graveside service will be held on Tuesday, October 1, 2019, at 11:00 a.m. at Leavitt's Aultorest Cemetery, 836 36th Street, Ogden, Utah.
In lieu of flowers or donations, please share condolences and memories at:
Her In Memory page will be posted soon.
Posted on: Jun 26, 2018 at 12:41 PM
Happy Birthday Gaylene.
Happy birthday. I will see you soon
Posted on: May 05, 2019 at 6:23 PM
Happy Birthday. I hope you are doing well
Posted on: Mar 09, 2018 at 11:23 AM
Happy Birthday Fred.
Posted on: Mar 09, 2018 at 4:44 PM
Happy Birthday to such a special person!!! Hope you have a great day
Posted on: Feb 13, 2019 at 9:25 AM
Happy birthday jope your day will be fantastic

Weber High School Class Of 1962
A new announcement has been added to the homepage: New comment added.
Posted on: Feb 03, 2019 at 2:33 PM
Death of Spouse -
Just to let everyone know that my Sweet, Jim Walker passed More…away on January 12th of this year after of kidney failure. I am enclosing a memo I posted on that day that kind of sums up our relationship and my feeling about him. Wish you all could have known him. He is awesome!

"On my mind this early morning is that I just lost the love of my life, Jim Walker last Saturday morning after only getting to spend 46+ wonderful years with him! NOT NEARLY ENOUGH! As I try to write this, I am at a loss for words to adequately express how much he means to me and how much I love him.

MTYLTT is our personal motto and it is so true! This means:
I love you More than Yesterday, but Less than Tomorrow" It is engraved on both of our wedding rings. I have said that phrase a thousand times in my mind over the last 46 years and watched the love grow from a budding romance to a love story in full bloom, hence the rosebud diamond on my wedding ring. (Now our beloved Kathi Shunn is blessed by that rosebud!)

Eternally grateful that I know and understand the Plan of Happiness as taught in the Church of Jesus Christ of Latter Day Saints. in which we can be together forever throughout all eternity, and that we started our marriage in a Temple of God that allows it to be so! I know we will be reunited and spend all eternity together!

I miss him every hour and sometimes feel him near my side, however, I know he is freed from his mortal body and all the pains and sorrows that come with it. He can soar with the angels of Heaven now, kind of like he always said he wanted to "soar with the eagles" and be able to see the Earth from their vantage point. Grandchildren: Cherish the eagles from his collection and imagine that Grandpa can now do that.

He so loved the TV program "Aerial America" where he could explore the America that he loved from the air. Now when I watch any of their shows, I will imagine him being able to see the whole Earth and Universe that way.

He is my Eternal Companion, Bestest Friend, Soulmate, Confidant, Lover, Counselor, Listener, Example of a man without guile, malice, or greed, Example of a man who has unconditional love for everyone, and my fearless and formidable Scrabble opponent!! Sweetheart, I love you so!"
Posted on: Dec 29, 2017 at 4:01 PM
Hope you had a good one, bud...
Posted on: Nov 18, 2018 at 12:13 PM
Happy late Birthday Cheryl. So sorry late. Hope you had a fantastic day. I remember some good times we had.
Happy late birthhday. Hope you had a great day. So sorry this is late.