Weber High School

In Memory
Keith Wayment VIEW PROFILE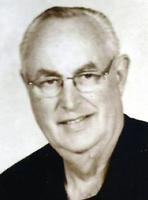 Dr. Keith Marshall Wayment passed away March 31, 2014, at the age of 70, at St Luke's Hospital in Twin Falls, ID. He was born January 27, 1944, in Ogden, Utah to Blaine Wade and Helen Cleone Marshall Wayment. His parents moved from Ogden to Pleasant View, Utah when Keith was 12. He spent his youth with bow and arrows combing the foothills of Ben Lomond and spent his summers in the orchards pruning and picking fruit. After age 16, he worked summers installing fire alarm systems with Cherie's dad and brothers.
Keith and Cherie were sweethearts through high school. Keith married Cherie Barker December 20, 1963, in the Salt Lake Temple. On December 20, 2013, Keith and Cherie and family celebrated their 50th anniversary. The favorite memory of both is Weber High Acapella Choir. Keith spent 3 years in the army in Germany. Cherie joined Keith in Germany in March of 1964. He was in the medical corps during Viet Nam. Most of his unit was killed. He went to Weber State graduating with high honors, then attended the University of Utah Medical School. The rest of his life was spent taking care of patients, which he truly enjoyed. Keith was an active member of the Church of Jesus Christ of Latter-day Saints and served in many callings. He especially loved teaching the gospel.
When Keith was not busy treating patients his hands were never idle. He enjoyed working with leather, tying flies, reloading bullets, archery, hunting, camping with family, tying quilts, and cross stitch.
Keith is the proud father of eight great kids, Shelley (Brent) Searle of Shelley, ID, Shawn (Karen) Wayment of Castle Rock, Colorado, Scott (Heather) Wayment of Gilbert, AZ, Andrew (Kristen) Wayment of Idaho Falls, ID, Mary Ann (Scott) Turlington of Boise, ID, Robert (Courtney) Wayment of Rupert, ID, Jacob (Brooklyn) Wayment of Twin Falls, ID, and Jodi (Eric) Bailey of Twin Falls, ID. He is also survived by 43 grandchildren; four great grandchildren; brothers, Raymond Wayment of McCammon, ID and Don Wayment of Burley, Id; and sisters, Elaine Smith of Gilbert, AZ and Ruth Ann Sandberg of Ogden, Ut.
He was preceded in death by his parents; sister, Sharol Davidson; and granddaughter Lindy Wayment.
https://www.minicassia.com/obituaries/article_8d983050-bb59-11e3-8b5b-0017a43b2370.html
Click here to see Keith's last Profile entry.