Weber High School

In Memory
Dennis "Doc" Lavar Thorup
---
Dennis "Doc" LaVar Thorup
June 29, 1944 ~ October 8, 2016

---
EVANSTON, Wyoming -
Dennis LaVar Thorup died peacefully at his home surrounded by family on October 8, 2016, at the age of 72, after a long courageous battle with cancer. He was born on June 29, 1944, in Salt Lake City, Utah, the son of Leland Martin and Dorothy Juanita (Thompson) Thorup.
He graduated from Weber High in 1962 where he was president of the Ski Club and a member of the Track and Golf Teams. He would remain active in golf through his life.

Dennis is top left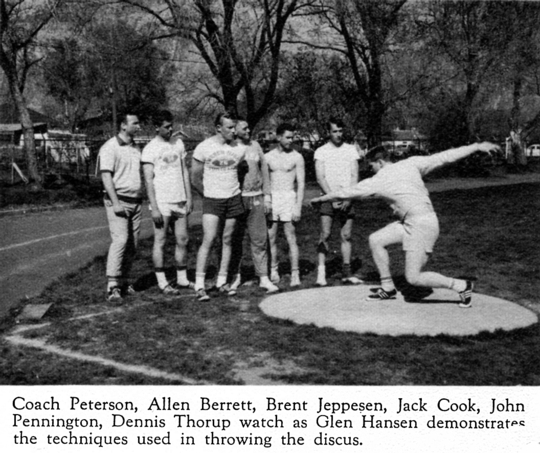 Dennis on the far right of the standing team members
He married, Karen Coleen Powell and together they had three children: Laura (Randall) Walker, Wendy (Kent) Barker, and Cyrus (Shelly) Thorup. They later divorced.
He then married, Patricia Mount. From this union Dennis gained three more children: Joe (Janelle) Brown, Angie (Patrick) Adams, and Sheila (Brian) Ivie.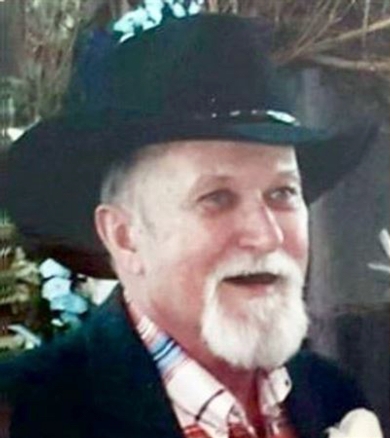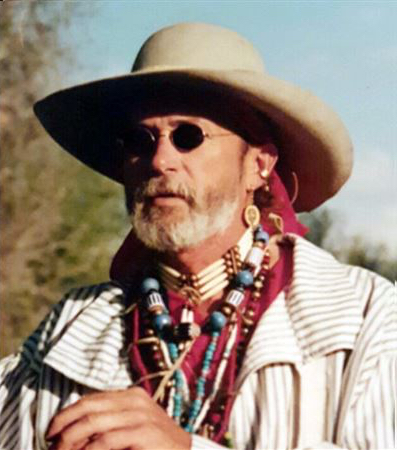 Dennis graduated from Colorado State University School of Veterinary Medicine in 1970. He enjoyed this profession for many years, especially working on large animals. He always loved a good game of golf. He was president of the Purple Sage Golf Club in 1980, and was club champion in 1982. He had a love for fishing, hunting, camping, and riding his ATV.
In 1981, Dennis was an instrumental part in starting the Overthrust Gun Club in Evanston. He continued to run the club until 1987. Dennis was an active trap shooter and won many awards.
His real passion was recreating the Mountain Man Rendezvous Era, with his wife, Patricia where they are better known as "Horse Doctor" and "Shy Doe". You could always find their shop known as Bear Trail Trading on trader's row. Using their talents they created unique leather work, beadwork, and porcupine quill items. In 2003 he was the Booshway for Wyoming's Jim Bridger Legacy Rendezvous. In 2004, he was the Booshway for Fort Bridger Rendezvous and for two years he was the Booshway for the Bear River Rendezvous. He was a dedicated board member, and he loved to shoot "Doc's candy cannon" for the kids.
He is survived by his wife, Patricia: and six children, 15 grandchildren, and four great-grandchildren.
At his request cremation has taken place under the direction of Crandall Funeral Home and a celebration of life memorial will take place at a later date.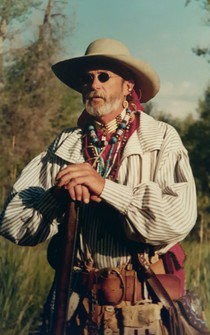 Express condolences at: http://www.crandallfhevanston.com/obits/obituary.php?id=621401
---
Thanks to Classmates Warren Johns, "Maynard" James Keller and Dan Gibson for research and coordination of the page.
Obituaries from: http://www.standard.net/Obituaries/2016/10/11/Dennis-Doc-LaVar-Thorup.html and http://www.crandallfhevanston.com/obits/obituary.php?id=621401
Page posted 10/20/2016; Last page update 10/22/16
---