Weber High School

In Memory
David Poll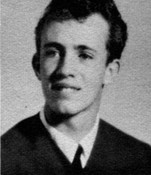 ---
David Lail Poll
November 12, 1943 ~ January 21, 2001

---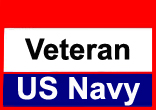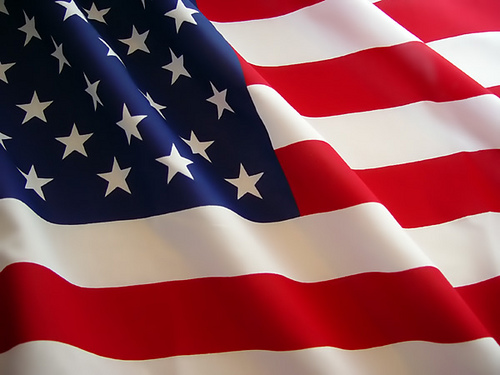 LANDER, Wyoming -
David Lail Poll, 57, passed away on Jan. 21, 2001 in Kingman Arizona.
He was born Nov. 12, 1943, in Ogden Utah, the son of Loa and Delbert Poll. He graduated from Wahlquist Jr. High in 1959 and Weber High in 1962.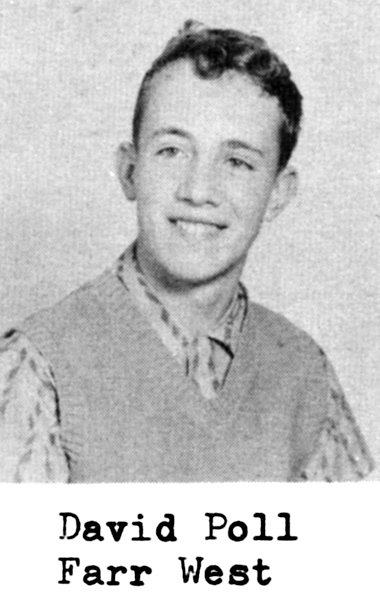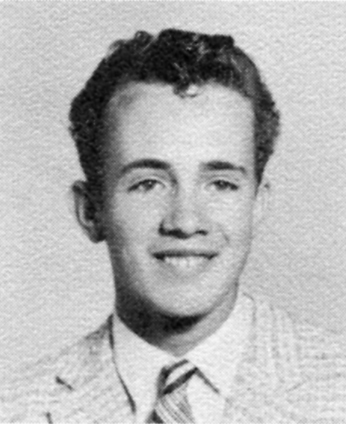 David at Wahlquist 9th grade (left) and at Weber, 11th Grade
David served in the U.S. Navy as an electronics technician (Rank TD3) and continued that career as a civil service employee at Hill Air Force Base for 25 years. He loved to hunt, fish and golf.
He and his wife, Sandra, moved to Lander, Wyoming after his retirement from Hill Air Force Base. They lived in Lander for about five years and had recently moved to Kingman Arizona.
David had 29 living grandchildren and six great grandchildren at the time of his passing. Other survivors include his mother, Loa Tucker of Layton, Utah; his wife of 15 years, Sandra Louise (Anderson nee Dodson) Poll of Kingman (originally from San Diego); six daughters, Toni Poll of Marianna, Ark., Suzette Walls of Springdale Ark., Nanette Vansandt Waldo of Bentonville, Ark., Rebecca ("Becca") Sadefer (or Sandofer), Nikole ("Nikki") Gleason and Kelly Lansdale, all of Marianna, Ark; his three stepdaughters, Robin Anderson Barnard of Kingman, Patricia Ripley of Soldotna, Alaska, Christi Deleva of San Diego; and a stepson, Michael Anderson of Portage, Utah.
He was also survived by his sisters, Pam Posell of Kaysville, Utah; and Susan Goodson of Roy, Utah; brothers, Terry Poll of Green River or Rock Springs, Wyo., Michael Poll of Riverton, Wyo., Chester Poll of Lander, Wyo. and Jonathan Poll of Layton, Utah; plus numerous aunts, uncles, nieces, and nephews. He was preceded in death by his father, Delbert, and stepfather James Franklin ("Frank") Tucker.

There were two funeral services for David. The first was held in Kingman, AZ on Jan. 25, 2001 with the Reverend Ronald Fair officiating at the Sutton Memorial Funeral Home. Then in Landers, WY, the family received visitors at the LDS Ward on the evening of January 26. Finally, funeral services in Lander were held at 10 a.m. Saturday Jan. 27, 2001 with Bishop John Irene officiating. Burial was in Mount Hope Cemetery in Lander, Fremont, WY.
---
The Committee extends its gratitude to David's second cousin, Michelle Claire Best Willie (Mrs. Wells [Curtis] Willie), Jane Chugg Renstrom and Wendy Simmons Johnson for providing information, including published obituaries from the Caspar, Wyoming Star Tribune and the Kingman Daily Miner in Arizona in 2001, more data from familysearch.org and Social Security records, and to James Keller for its editing and posting. Page posted April 13, 2012. Updated with additional info November 22, 2013.
---