Weber High School

In Memory
John Noriega (Wahlquist '59, Davis High '62)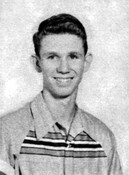 ---
From the Deseret News, Oct. 1, 2001:
John Alan Noriega
December 20, 1943 ~ September 29, 2001
---
KAYSVILLE, Utah -
John Alan Noriega, the very best of men, passed away September 29, 2001 at Davis Hospital from a stroke. He was born Dec 20, 1943 in Ogden, UT to John (Jack) Louis Noriega and Marion Joan Evertson Noriega Cashmore.
Dad grew up in Ogden where he was a stand-out athlete. He was an All-State pitcher and in 1963 won a basketball State Championship at Davis High School. He was recruited by both BYU and Utah to play baseball and chose the Utes because the scholarship turned out to be worth $15 more a month. He was always the economist.
Something other than sports caught his attention in 1965 when he met Barbara Tidwell, a spitfire personality who knew as much about baseball as rocket science. They were married later that year Oct 1.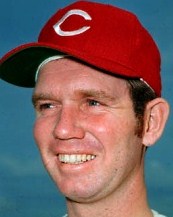 After his junior season in college, the Cincinnati Reds drafted him in the 6th round, where as a rookie he roomed with Pete Rose. He signed with the ball club Friday the 13th and spent four years in the minors where he was an all-star in the Southern League, managed by Hall of Fame coach Sparky Anderson. He received a World Series check when the Reds lost to the Orioles in 1970. In six years of baseball he and Mom moved 42 times. His stops included everywhere from Venezuela to the Dominican Republic to Florida to Oregon.
The last 25 years he spent working for Davis County Mental Health as a Recreation Therapist where he worked with youth and families, teaching them to heal and empower themselves through recreational activities such as river rafting, snow skiing, mountain climbing, biking, and golf to name a few. In addition to his regular job as a therapist, he decided to expand his practice in 1998 when he formed a non-profit organization called HITE (High Impact Teaching Empowerment) to serve victims of abuse.
John lived to spend time with his family playing golf, going to the movies, barbecuing, dipping chocolates, discussing politics and watching the Utah Jazz. He was the most loving and devoted of fathers, who never missed a ballgame or a recital.
He is survived by the love of his life and wife of 36 years, Barbara Noriega, as well as sons, John, David; daughter, Kari; son-in-law, Brandon Hatch; daughters-in-law, Heidi, Shar-lena; six grandchildren and one on the way, Diane, Jay, Walter Lynne, Marion, Virginia.
An exemplary member of the Church, we will be together again.
Services at the Kaysville Stake Center of The Church of Jesus Christ of Latter-day Saints.
---
Link: http://www.deseretnews.com/article/884415/Obituary-John-Noriega.html?s_cid=s10
---
John was an amazing pitcher before moving to Davis High. We've also learned some of his career details from a baseball site - and were pleased to learn that he achieved his dream of making it to the Major Leagues - which happens for maybe one in a thousand (or less) even star high-school players.
---
From Baseball Almanac:
John Noriega
John Alan Noriega was born on Monday, December 20, 1943, in Ogden, Utah. Noriega was 25 years old when he broke into the big leagues on May 1, 1969, with the Cincinnati Reds.
| | | | | | | | |
| --- | --- | --- | --- | --- | --- | --- | --- |
| Career | All-Star | Division | LCS | World Series | Trades | Awards | Videos |

Biographical Data

| | |
| --- | --- |
| Birth Name: | John Alan Noriega |
| Nickname: | None |
| Born On: | 12-20-1943 (Sagittarius) |
| Born In: | Ogden, Utah |
| Died On: | 09-29-2001 |
| Died In: | Bountiful, Utah |
| Cemetery: | Kaysville City Cemetery, Kaysville, Utah |

High School:
Davis High School (Kaysville, UT)
College:
University of Utah
Bats:
Right
Throws:
Right
Height:
6-04
Weight:
185
First Game:
05-01-1969 (Age 25)
Last Game:
08-09-1970
Draft:
1965 : 20th Round (384th)
---
Complete article at: http://www.baseball-almanac.com/players/player.php?p=noriejo01 The Committee extends its appreciation to James Maynard Keller for researching these materials.
---