Weber High School

In Memory
Eldon J. Meibos
---
Eldon J. ("Chub") Meibos
June 13, 1944 ~ June 25, 2015

---
PLEASANT VIEW, Utah -
Eldon J. Meibos (Chub), 71, passed away surrounded by family on Thursday, June 25, 2015 at McKay-Dee Hospital of a sudden, unexpected illness.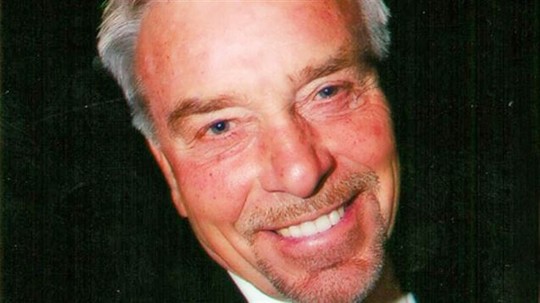 He was born on June 13, 1944 in Ogden, Utah, the son of Joseph and Lola G. Meibos Brown.
He was raised in West Warren, Utah and attended and graduated from Weber High School in 1962. He was a catcher on the Weber High baseball team when they took State in 1961. He was also active in FFA, Football, Wrestling, Booster Club, Spanish Club and was a Seminary Graduate.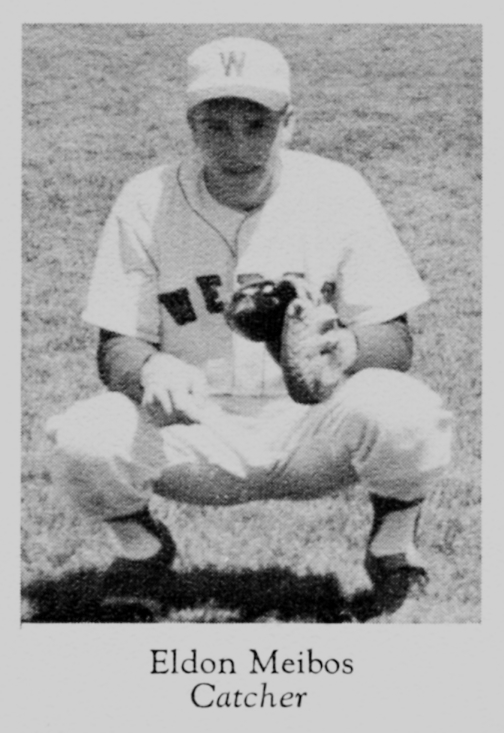 On the '62 Baseball team (above)...

And the wrestling team (above)....
...and fourth from the right, back row, below...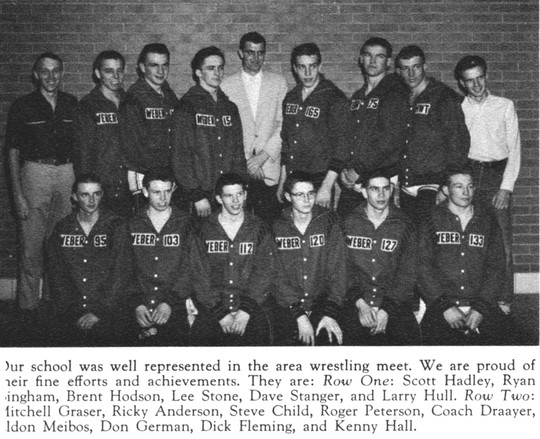 Chub has resided with his family in Pleasant View since 1978.
He married Judy Hansen on October 30, 1964 in Ogden, Utah.
Chub was a member of The Church of Jesus Christ of Latter-day Saints.
He worked for many years for the family business, Hansen Lumber, which later became Capitol Building Supply.Chub loved playing golf, especially at The Barn Golf Course; he even had several holes-in-one. He enjoyed traveling with Judy and their travel group. He loved the San Francisco Giants baseball team. Most of all he cherished the time spent with his family and friends
Chub is survived by his wife, Judy; daughter, Wendy (Rob); two brothers, Ray (Sherry) and John (Brenda); four sisters, Diane, Colleen (Michael), Cheryl (Blaine), and Janet (Jerry); and mother-in-law, Lizette Hansen. He was preceded in death by his parents, father-in-law, Morris Hansen and his nephew Kyle.
Funeral services will be held on Tuesday, June 30, 2015 at 11 a.m. at Lindquist's North Ogden Mortuary, 2140 N. Washington Blvd. Friends may visit with family on Monday from 6 to 8 p.m. and Tuesday from 9:30 to 10:30 a.m. at the mortuary.
Interment, Syracuse Cemetery.
Memories and condolences may be sent to the family at: www.lindquistmortuary.com
---
Special thanks to Classmates Warren Johns and Richard Crawford for reporting his passing to the site, and to Classmates James Keller and Earl Henstra for research and coordination of the page.
Obituary from: http://www.standard.net/Obituaries/2015/06/28/Eldon-J-Meibos-Chub.html Page posted 6/28/2015; Last page update: 6/29/2015
---