Weber High School

In Memory
Braden Mann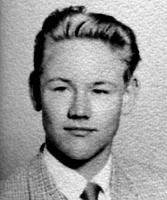 ---
Braden Eugene Mann
December 13, 1944 ~ November 6, 2018

---
Syracuse, Utah -
Braden Eugene Mann, 73, passed away on Tuesday, November 6, 2018, at his home in Syracuse after a courageous journey with cancer. He was a cherished husband, father, grandfather, and friend. He will be deeply missed.
He was born to Blish Leonard Mann and Mescal Eunice Hamby on December 13, 1944, in Cincinnati, Ohio. He moved many times in his childhood, living in different areas of Ohio, Indiana, and Washington before finding a home in Utah.
He graduated from Weber High School and Weber Seminary in 1962. He was blessed to marry Bonnie Gayle Hansen on June 11, 1965. They were later sealed in the Logan Utah temple.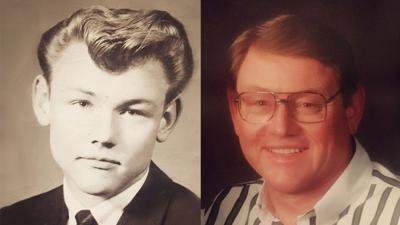 He worked as a contracting officer for the Department of Defense from the time he graduated high school until he retired. Throughout his career, he received numerous recognitions and made many friends.
Braden was passionate about his hobbies. A gifted guitarist and singer, he developed and pursued his talents until just weeks before he died. He often shared his natural guitar abilities and distinguished voice on stages, in spotlights, jamming with friends, or practicing at home.
He was the lead singer of The Kings of Country, a local group that enjoyed many years of booked gigs. He was a member of several other bands through the years and spent the last few years of his life volunteering his time and talent every week at the Washington Terrace Senior Center. Through his music, he made many lifelong friends. He was also an avid horseman and viewed life as one big trail ride. Though he enjoyed many pastimes, time spent with family was most important.
Together with Bonnie they created wonderful memories for their children and grandchildren just spending time together, going on road trips, and enjoying weekends at the family cabin that he helped build.
He had unwavering faith in Jesus Christ and his restored gospel and lived a life of humble discipleship. He served in many callings including one bishopric, but his favorite calling was Nursery Papa.
The family wishes to thank Huntsman at Home, especially Ashley and Shannon, for the wonderful care provided to Braden in the final weeks of his life.
Braden was preceded in death by his parents. He is survived by his wife, Bonnie Mann; his son, Travis (Katrina) Mann of West Yellowstone, Montana; his daughter, Tara (Obadiah) Bennett of Syracuse; and eight beloved grandchildren.
Funeral services will be held Monday, November 12, 2018, at 11 a.m. at the Syracuse South Bluff Ward, 3024 So. 1200 W., Syracuse. Friends may visit family Sunday, November 11, 2018, from 6 to 8 p.m. At Lindquist's Layton Mortuary, 1867 No. Fairfield Road and Monday, November 12, 2018, from 9:30 to 10:30 a.m. at the church. Interment, Syracuse City Cemetery.
---
The Committee thanks Classmates Earl Henstra, Dan Gibson, and James (Maynard) Keller for research and coordination of the page.
Page posted 11/11/2018; Last page update 11/11/2018
---