Weber High School

In Memory
Anne Marie Knight (Brollier)
---
Anne Marie Knight Brollier
August 23, 1944 ~ August 31, 1978

---
BOISE, Idaho -
To our best knowledge, no full obituary was written for Anne Marie Knight (Brollier), born August 23, 1944, who was living with her husband in Boise and working as a nurse when the couple died in a tragic small plane accident in Alaska on August 31, 1978. But we have pieced together some of her story.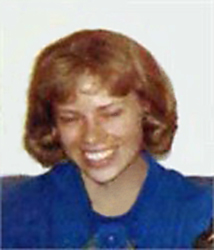 Anne in Boise days (from an internet archival search)
At the time of her death, her parents were also deceased. Her mother passed away in 1958 while she was attending Wahlquist Jr. High, and her father died in 1970. We believe she was an only child and know she had no children. She was survived by her mother-in-law, Alberta Cardwell, who died in 1998 and is buried next to Anne and her husband.
Anne's parents were Sjoukje (Helen) Vanderpol and Stephen Parley Knight of Plain City, Utah. At Weber she was active in FHA, French Club and graduated from LDS Seminary. She married Richard Lee Brollier in Ogden, Utah on September 14, 1963, whom we believe she met in college in Idaho, and she summarized her education and work in her submission to the 10th Reunion book in 1972, as follows:
---
"After leaving Weber High, Anne went to Boise State College, where she graduated with a degree in Nuring. She Married Richard Brollier who is employed as Manager of a Surgical Supply Business. He could probably supply Ann with a few useful items, as she keeps busy as a Nurse at Boise Regional Blood Center. They enjoy tennis, fishing and camping. They live at 209 W. Washington, Boise, Idaho."
---
We also know that the Brolliers were friends of the doctor who owned and was piloting the private plane carrying Anne, her husband, the doctor's two children and another friend of the doctor's when it crashed while returning from scouting out sites near Ketchikan Alaska for a future hunting expedition, as described in the article below.
---
From the (Boise) Idaho Statesman, September 2, 1978: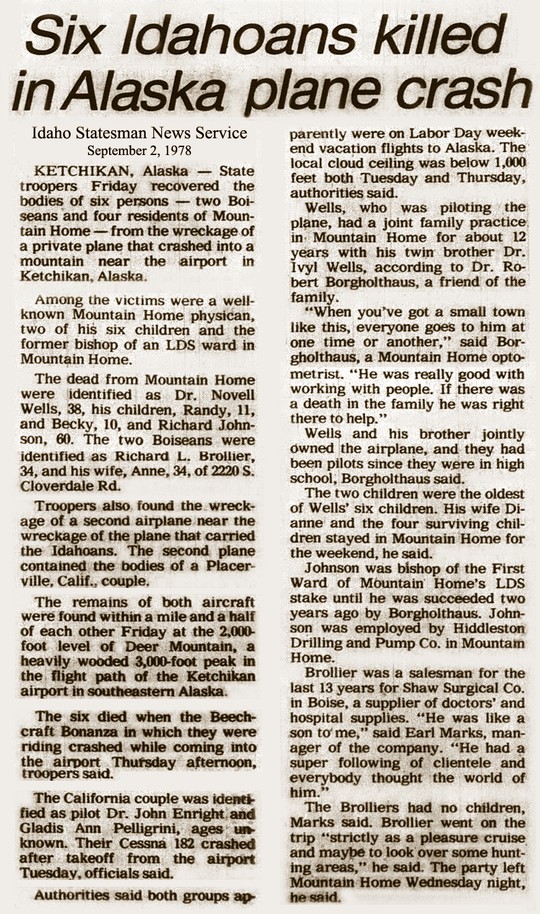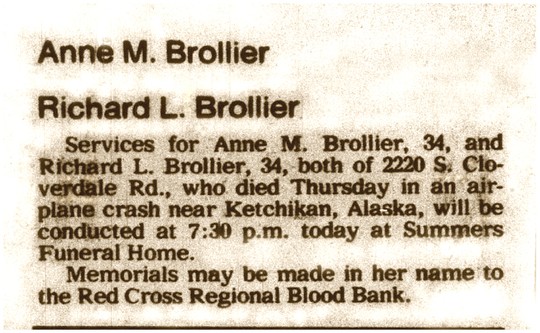 ---
Childhood photos of Anne
(Provided by our Classmate, Jane Chugg Renstrom)
Anne Marie in third grade, Plain City Elementary:

At "Dairy Days" with friends, Plain City, 1956: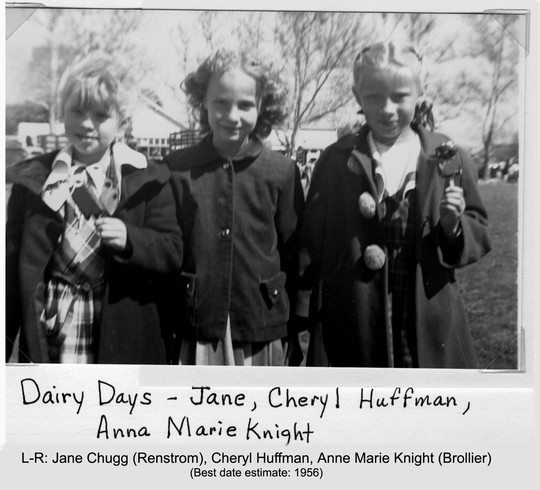 From the Wahlquist Jr. High 1957-58 "Tumbleweed" YB (8th Grade):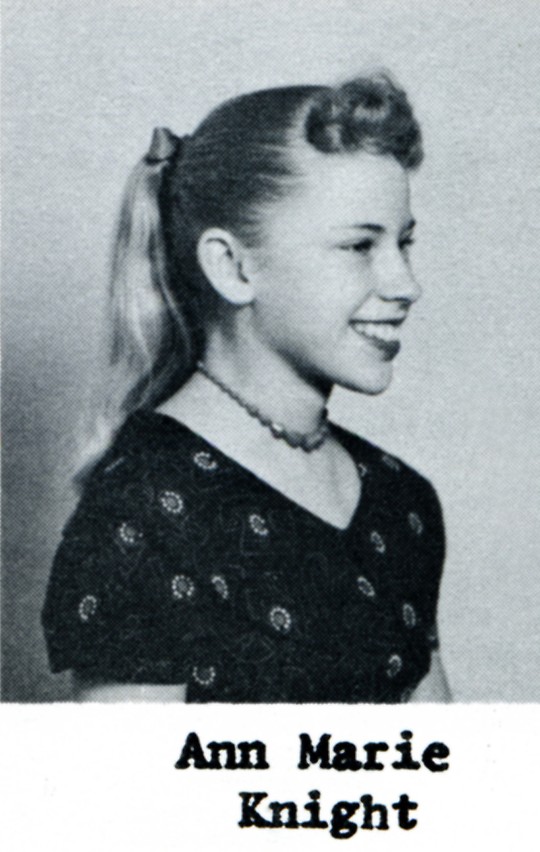 Modeling outside Wahlquist, 1958: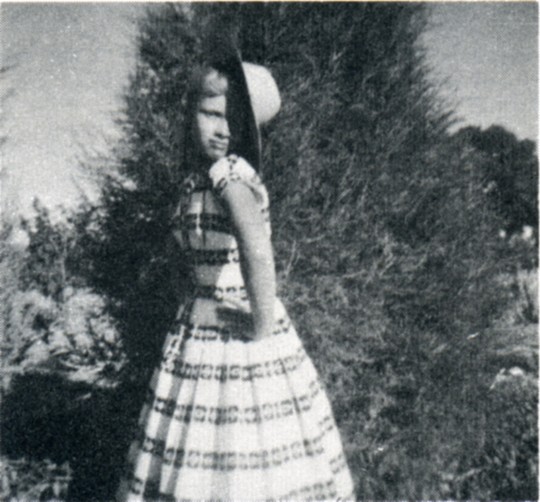 ---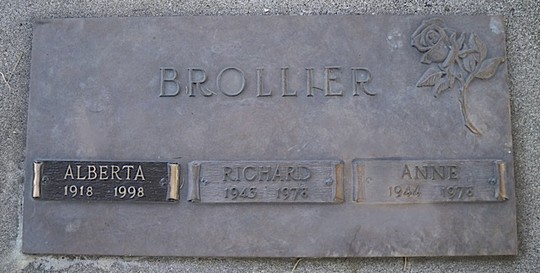 ---
Special thanks to our Classmates Earl Henstra, Jane Chugg Renstrom and Jim "Maynard" Keller, and to Wendy Simmons Johnson for their efforts in finding and assembling this info when nothing seemed initially available. Thanks also to the Boise, Idaho Library whose staff persisted in finding the news story for us.
---