Weber High School

In Memory
Kathleen Kirkwood (Park)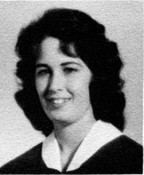 Kathleen Kirkwood Park
June 25, 1943 ~ August 29, 2016

---
FARR WEST, Utah -
Kathleen Kirkwood Park, 73, passed away in her home in Farr West on August 29, 2016.
She was born in Huntington Park, California on June 25, 1943, the daughter of Virgil D. Kirkwood and Ruth Elaine Williams. Kathy lived most of her life in Utah. She graduated from Weber High School. She was a member of the LDS church.
Kathy married Larry D. Powell on August 22, 1964 in Cody, Wyoming. They were later divorced. She married Gary F. Park on August 2, 1968 in Salt Lake. They were divorced in 1981 and she moved to California where she lived for the next 24 years. She came back to Utah in 2005 and lived the rest of her life in Westwood Village in Farr West.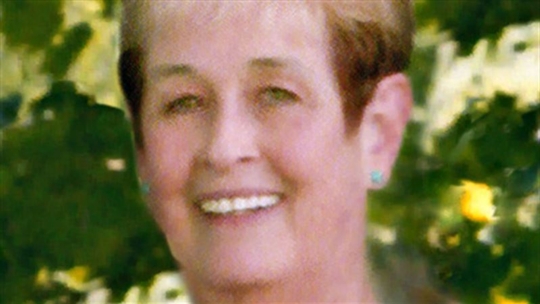 Kathy was an excellent cook and homemaker. She loved gardening and the Utah Jazz. Most of all she loved being with her friends and family. She had a wonderful sense of humor.
Kathy is survived by her two sons: Larry D. Park, Ogden, Utah, Scott D. Park, Sandy, Utah; and her granddaughter, Mandy; her parents, Harry and Ruth Pledger, Farr West; her siblings: Stephen (Dixie) Kirkwood, Payson, Brian (Renee) Pledger, El Paso, TX., Debbie (Eldon ) Barnes, Pleasant View, Joseph (Marcy) Pledger, Payson, Ruth (Greg) Rowley, Providence, Becky Pledger, Farr West; her half-sisters: Mary Ellen Kirkwood, Patricia Bjarnson; her step-sister, Sally (Dave) Stubbs, Hilldale and many nieces and nephews.
Kathy was preceded in death by her father, Virgil D. Kirkwood; half-brother, John Scott Kirkwood; and step-brothers: Leo and Dean Pledger.
Graveside services were held at the Ben Lomond Cemetery in North Ogden on Thursday, September 1, 2016, at 11 a.m.
The family would like to thank Hearts for Hospice, especially Brent and McKell for their loving care of Kathy.
Condolences can be sent to the family at: http://www.premierfuneral.com/obituaries/Kathleen-Park/#!/TributeWall
---
The Class Committee thanks Classmates Earl Henstra and Jim (Maynard) Keller for gathering and posting this information.
Obituary from: http://www.standard.net/Obituaries/2016/08/31/Kathleen-Kirkwood-Park.html and http://www.premierfuneral.com/obituaries/Kathleen-Park/ Page posted 8/31/2016; Last page update 10/10/16
---