Weber High School

In Memory
Stephen Lynn Holmes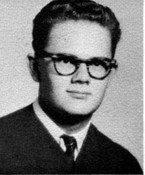 ---
Stephen Lynn Holmes
October 12, 1944 ~ September 20, 2012

---
OGDEN, Utah -
Stephen Lynn Holmes passed away peacefully Thursday morning, the 20th of September, 2012, at the McKay Dee Hospital due to complications from surgery, just shy of 22 days of his 68th birthday.
Stephen was born 12 October 1944 to Vernon James Holmes and Adeline Belle Shuman of North Ogden, Utah. Stephen is survived by his brother, Norman Holmes, of Layton, Utah.
He graduated from Weber High School in 1962.
Stephen was an aviation enthusiast, obtaining his pilot's license and the purchase of an airplane while living in Brigham City, Utah. Stephen was the manager of the Bradshaw Auto Parts in Brigham City for several years. In 1980 he changed careers, starting with Clines Mazda in Salt Lake City, as their Parts Manager. He later moved to Ogden to work at the Cutrubus Freeway dealership in 1981.
In 1984 he moved to Rock Springs, Wyoming to take over the Service Department for the Anselmi Motors dealership there. Upon the death of Mr. Anselmi, Stephen moved to Cameron Park, California to take over the Service Department at the Honey Mazda-GM dealership located in Shingle Springs, California. Stephen later moved back to Ogden to work for Dan Cutrubus as the Warranty Manager for their three stores.
Stephen was recognized by the automotive industry for his skills and received many prestigious awards from GM and Mazda. Upon developing colon cancer and failing health, Stephen resigned his position with Cutrubus Freeway and was granted full disability with the Social Security Administration.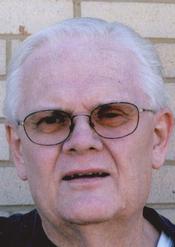 For the last nine years, Stephen had resided at Colonial Courts located at 2155 Grant Avenue in Ogden, Utah, where he made many friends with the residents there who were members of his Ward. Stephen loved to watch baseball games with friends and family members.
Stephen was very fond of animals, wherein he always had a dog and or a cat. He was a very close friend of Dorial Gilbert of Brigham City. They would often fly a private airplane to Sacramento to watch the Kings play baseball and participate in various aircraft rallies with other private pilots. Stephen greatly missed Mr. Gilbert after he passed away in the fall of 1998.
We greatly appreciate the wonderful care Stephen received at the Aspen Living Center and the McKay Dee Hospital. Our grateful thanks to the nurses and doctors who worked so hard to improve Stephen's physical condition so that he may have a better life in his later years. Our especial thanks go to Dr. Robert Moesinger, Dr. Jeremy Rinard, Dr. Christensen, and the other doctors and staff who attended Stephen so faithfully.
Graveside services and dedication of the grave were held Monday, the 24th of September at 11:00 AM at the Ben Lomond Cemetery, 526 E. 2850 N. in North Ogden, Utah.
Friends and family were invited to leave condolences at: www.aaronsmortuary.com. See also: http://www.meaningfulfunerals.net/fh/obituaries/obituary.cfm?o_id=1597803&fh_id=13484.
---
The Committee thanks the numerous classmates who brought Stephen's passing to our attention and to James Keller for posting this In Memory Page.
---