Weber High School

In Memory
Mary Ann Fletcher (Novakovich Rathbun)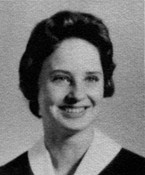 ---
Mary Ann Fletcher Novakovich Rathbun
March 27, 1944 ~ October 26, 1999

---
RED LODGE, Montana -
Mary Ann Novakovich Rathbun, 55, of Red Lodge, died Oct. 26, 1999, at Beartooth Hospital due to complications from 20 year battle with a brain tumor.
Mary Ann was born in San Francisco on March 27, 1944. She was raised and educated in Utah, graduating from Weber High School in 1962 and moved to Glendive, Montana in the early 1960s. She married Terry Novakovich in Casper, Wyoming, in 1964.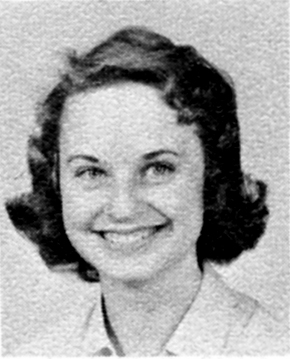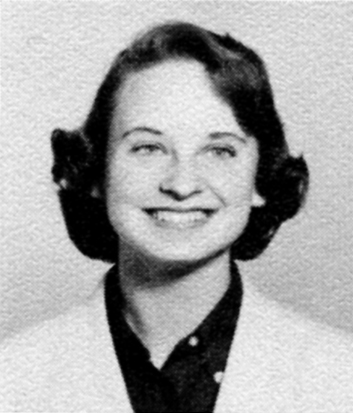 Mary Ann in the 1960 and '61 Weber High Golden Spike
Mary Ann later studied accounting at Sheridan (Wyoming) College. After receiving her Associate's degree in 1980, she worked as a bookkeeper. Mary Ann resided in Sheridan, Glendive and Billings (Montana) prior to moving to Red Lodge.
In 1980 she married Dennis Rathbun in Billings.
Survivors included two daughters: Karen A. Sayer of Sheridan and Sharon Novakovich of Vallejo, Calif.; her mother, Marjorie Bigler of Ogden, Utah; one sister: Glenda Braegger of Perry, Utah; five brothers: Ron Bigler and Vandace Bigler, both of Ogden, Steven Bigler of Everett, Washington, Bob Bigler of Charleston, S.C., and Len Bigler of Valinda, Calif.; and two grandchildren: Rusty and DeVeinna Sayer of Sheridan.
Memorials were requested be made to Pediatric Brain Tumor Foundation of the United States, 315 Ridgefield Court, Asheville , N.C. 28806 .
Private family memorial services were held at a later date. Olcott Funeral Chapel was in charge of cremation arrangements.
---
Mary Ann's Entry in the 1972 Class Reunion book (married name misspelled)

Mary Ann was also a Lunch Line volunteer at WHS in 1961 (2nd from left in front row)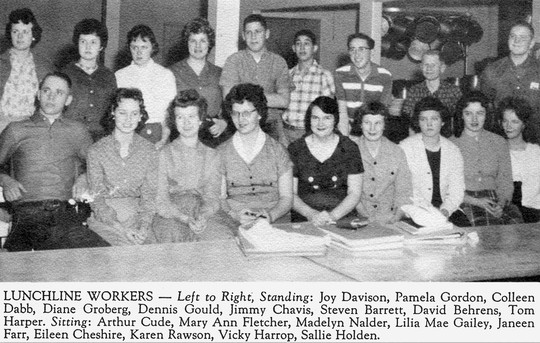 Mary Ann in the Roy 9th Grade Yearbook (Memory Lane) in 1959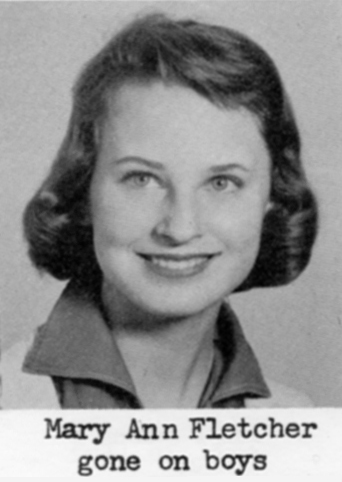 ---
Text adapted from an obituary originally from the Billings Gazette. The Class of '62 In Memory Project thanks Mary Ann's daughter, Sharon N. Holcomb, for information about her mother's passing and Classmates Earl Henstra and James Keller and Wendy Simmons Johnson (daughter of Classmates Jane Chugg Renstrom and Serge Simmons) for researching and posting her page.
---