Weber High School

In Memory
Marvin Robert (Bob) Dominguez
Marvin Robert ("Bob") Dominguez
January 23, 1944 ~ March 11, 2016

---
BEAVERTON, Oregon -
Marvin "Bob" Dominguez, age 72, passed away Friday, March 11, 2016 at St. Vincent hospital in Oregon of cancer.
Bob was born on January 23, 1944, son to Harold Dominguez and LaPreal Bowman in Ogden, Utah.
Bob grew up in the Roy, Utah. He married Cynthia Lou Stoddard in 1964 and together they have a son, Robert Todd Dominguez. They later divorced. He married Pamela Kay Charlesworth on November 24, 1972 she later passed away in March of 2001. Together they had 1 daughter, Stacey Heywood and a son Chevy Dominguez.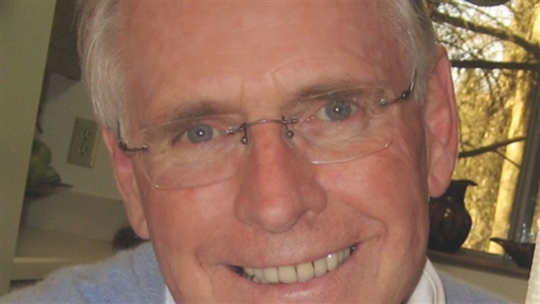 Note: There is a slide show on Bob's life at: http://www.lindquistmortuary.com/notices/MarvinRobert-Dominguez
Bob found love again and has been together with his "special friend" Bobbi Burke since 2004. In 2005, he moved to Beaverton, Oregon to share their lives together.
Bob worked in car sales for most of his life. After relocating to Oregon he got a "part time" job that would keep him occupied in his retirement years working at courtyard village where he was very loved. He loved to spend time golfing and boating with friends and family. In his younger years he liked snowmobiling, motorcycles.
Bob loved all of his extended family. The Charlesworths remained his brothers and sisters after Pams death in 2001. If he could help it he never missed the opportunity to attend all family functions.
Bob is survived by his partner, Bobbi Burke; sons, Robert "Todd" (Tracey Stanislawski) Dominguez, Cole "Chevy" (Missy) Dominguez; daughter, Stacey Dominguez Heywood; step-son, Joe Vaughn; step-daughter, Ami Vaughn Paschal; brother, David (Judy) Dominguez; sisters, Diane Dominguez (Bruce,deceased) Bell and Shelly Dominguez (Mike) Flickenger; seven grandchildren, Geri (Tom) Muir, Shelby Dominguez, Bryson and Trevor Hendricks, McKenzie Heywood, Cole and Alyssa Dominguez, and one great-grandchild Krue James Christensen.
Bob was preceded in death by his parents.
Funeral Services were held on Saturday, March 19, 2016 at 2 p.m. at Lindquist's Ogden Mortuary, 3408 Washington Blvd. Friends gathered with the family on Friday from 6 to 8 p.m. at the mortuary and on Saturday from 12:30 to 1:30 p.m.
Interment at Lindquist's Washington Heights Memorial Park, 4500 Washington Blvd.
---
The Class Committee thanks Classmates Warren Johns, Earl Henstra and Jim (Maynard) Keller for gathering and posting this information.
Obituary from: http://www.lindquistmortuary.com/notices/MarvinRobert-Dominguez and http://www.standard.net/Obituaries/2016/03/13/Marvin-Robert-Bob-Dominguez.html Page posted 3/16/2016; Last page update 10/10/16
---