Weber High School

In Memory
Nancy Lee Dezember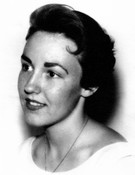 ---
Nancy Lee Dezember
December 24, 1943 ~ September 22, 1959

---
OGDEN, Utah -
Nancy Lee Dezember, 15 year-old daughter of Charles Nicholas and Gwen Price Dezember, of 509 41st Street, Ogden, died last night (September 22, 1959) in the Dee Hospital of injuries received in an Ogden automobile accident.
Miss Dezember was born December 24,1943, in Ogden. She had lived in Ogden all her life. She was a sophomore at Weber High School at the time of the accident.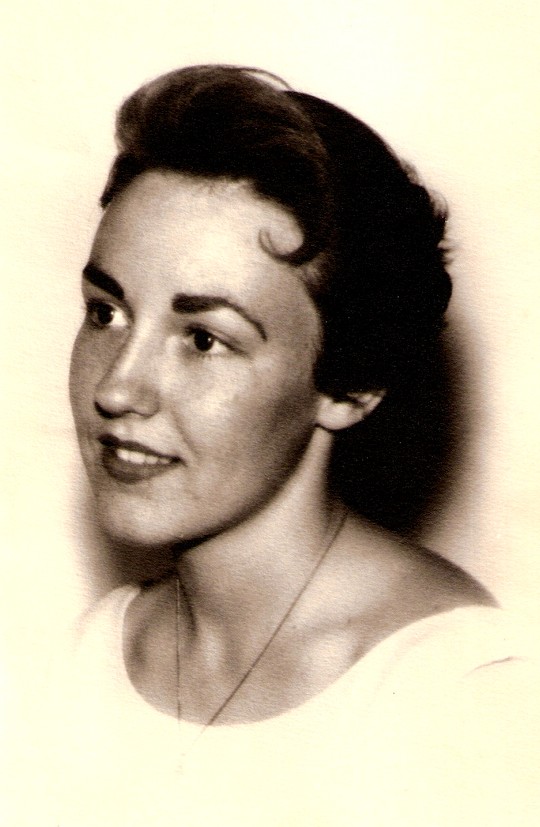 She was a member of the LDS Thirty-ninth Ward. She was active in MIA and participated in church plays and musicals.
Surviving were her parents, a brother, Tim C. and two sisters, Julie and Christine Dezember, all of Ogden; the grandparents, John Dezember, Evansville, Ind., Mr. and Mrs. T. D. Price, Ogden.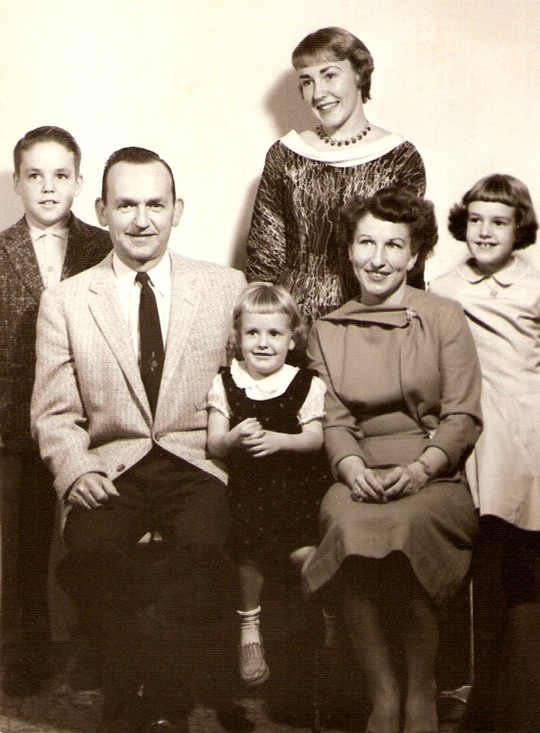 Family picture, late1950's - Dad-Charles, Mom-Gwen, Brother-Tim, Sister (next to mom, dark hair)-Julie, Sister between dad & mom-Christine (blonde hair). Nancy is standing in the back
Funeral services for Nancy Lee Dezember were conducted Friday at 7 p.m. in Lindquist and Sons Colonial Funeral Chapel with Bishop J. Farrell Shepherd of the Thirty-ninth Ward officiating. Friends were invited to call at the mortuary Thursday from 7 to 9 p.m. Interment was in Washington Heights Memorial Park.
---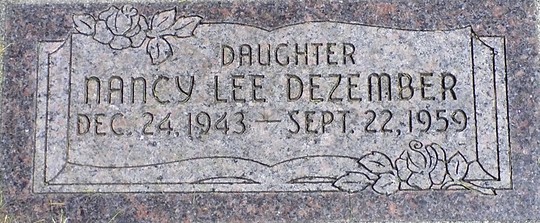 September, 1959 News articles - Left, Ogden Standard Examiner; Right, Salt Lake Tribune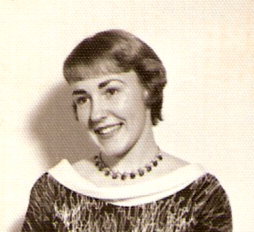 ---
The Committee expresses its sincere thanks to Nancy's family and to family friend, Pam Toll, for locating and sharing these materials. Also involved in researching and posting Nancy's page were Classmates Earl Henstra, Tom Grimm and James Keller. The obituary above is taken from a shorter obituary and several other notices published in the Ogden Standard Examiner and from sources on the internet. Thanks also to the Weber County Library for their assistance.
---