Weber High School

In Memory
Jack Chambers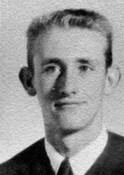 ---
Jack Lloyd Chambers
December 9, 1943 ~ January. 5, 1995

---
Fresno, California and Logan Utah -
Jack Lloyd Chambers was born in Logan (Cache County), Utah on December 9, 1943 to Don Wesley and Lois Sorenson Chambers. He died on January 5, 1995 at the age of 51 from a very evasive brain tumor. He lived in Smithfield, Washington Terrace, and Hooper, Utah before moving to Fresno, California in 1972.
Mr. Chambers was a member of The Church of Jesus Christ of Latter-day Saints. He served an LDS mission to Australia. Jack, a member of the Weber High Class of 1962), married Sharon Fuhriman (WHS class of 1961) in the Salt Lake LDS Temple in 1970. Together they had 4 chidren, Dawn-Maria Henson, Harmony Ann Chambers, Randy Louis Chambers and Gena Trudy Chambers. They also had 6 grandchildren.
Jack had a career as a tax examiner for the Internal Revenue Service. His hobbies included grow-box gardening where he raised vegetables, fruit and nut trees and grapes. Jack also loved writing his personal and family histories.
He was survived by his wife, Sharon, his four childen and six grandchildren, all then of Fresno, California, his sisters, Loretta Rice of Wilmington, Delaware; Rhonda Osborne of Denver, Colorado; Norma Jensen of Ammon, Idaho; and his brother, David Chambers of Flagstaff, Arizona. He was also survived by his father, Don Wesley Chambers of Ogden, Utah [1912-2004] and his stepmother, Flora Tanner Chambers of Ogden, Utah. He was preceded in death by his mother, Lois Sorenson Chambers (1918-1969).
Services were held Friday, January 13, 1995, 1 p.m. at Nelson Funeral Home, 162 East 400 North, Logan, Utah.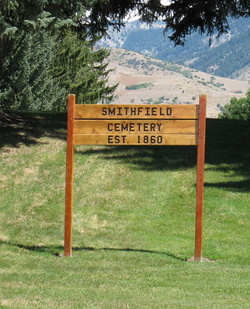 Burial was at Smithfield City Cemetery Smithfield (Cache County) Utah, USA, Plot: A_537_7.
---
Parts of the above were published Monday, January 9, 1995, in the Deseret News, Salt Lake City, Utah and later re-published on the internet at http://www.findagrave.com/cgi-bin/fg.cgi?page=gr&GSvcid=273444&GRid=180549&. Other details were provided directly by Sharon Chambers.
---
The Committee wishes to thank Jack's wife, Sharon Chambers and Classmates, Earl Henstra and James Keller for providing these materials, research and posting.
---