Weber High School

In Memory
John W. Carlin, Jr.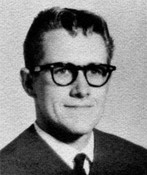 ---
John W. Carlin, Jr.
December 6, 1943 ~ May 23, 1976

---
SLATERVILLE, Utah –
John William Carlin Jr., of 1357 W 200 S died Sunday, May 23rd, 1976 of an accidental gunshot wound.
Mr. Carlin was born Dec. 6, 1943, in Montpelier, Idaho, a son of John W. and Irene Thornock Carlin. On May 24, 1963, he was married to Dian Muirbrook in Ogden.
He was employed as a machinist at Hill Air Force Base, and was a scout leader in the Slaterville LDS Ward.
He had lived in Idaho prior to moving to Ogden. He went to Wahlquist Jr. High School, was a 1962 graduate of Weber High and also attended Weber State College.
.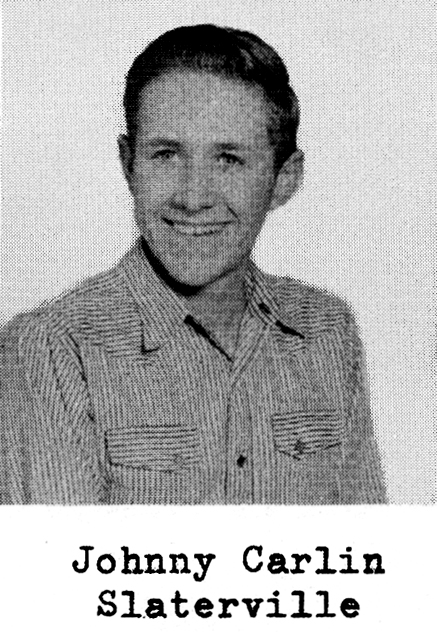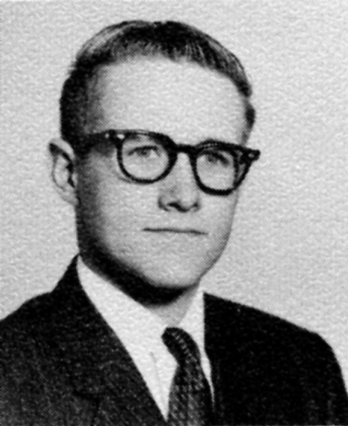 John's 9th grade photo from Wahlquist Jr. High and Junior year at Weber
Surviving were his widow, of Slaterville; three sons and one daughter, Pete M. Carlin, Gordon M. Carlin, Brad W. Carlin, and Tonya Carlin all of Slaterville.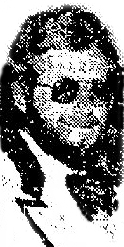 John's obituary picture - quality very limited by the scan available.
Also surviving were six brothers and five sisters, Keith Carlin, Richard Carlin, Wayne Carlin, Brent Carlin, Guy Carlin, Douglas Carlin, Mrs. Dennis (Dianne) Coles, Mrs. Nick (Janette) Nichols, Mrs. John (Barbara) Purcell, Miss Laureen Carlin and Miss Michelle Carlin, all of Ogden; a grandmother, Mrs. Fern Thornock, Bloomington, Idaho.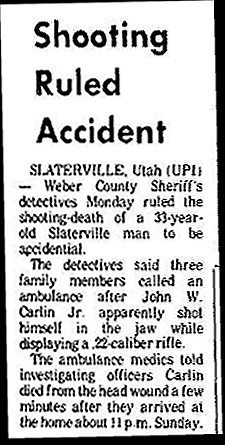 Funeral Services were conducted Wednesday at 1 PM in the Myers Mortuary Chapel in Ogden with Bishop Arnold Slater officiating.
Friends were invited to call at the mortuary Tuesday from 6 to 8 and Wednesday prior to services. Interment was in the West Warren Cemetary.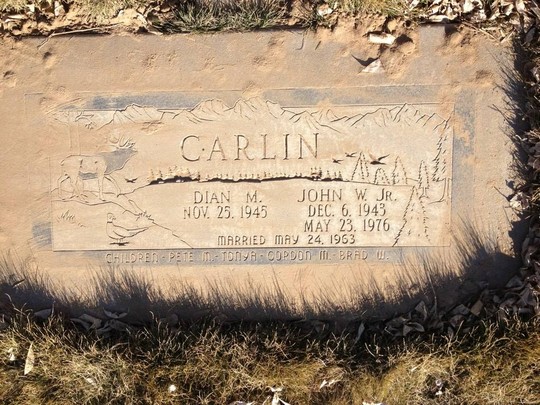 ---
The Committee extends its thanks to to Wendy Simmons Johnson (daughter of Classmates Serge Simmons and Jane Chugg Renstrom) and to Classmates Jim Maynard Keller, Richard Crawford and Jane Chugg Renstrom and for providing and preparing this information.
---