Weber High School

In Memory
Larry Batchelor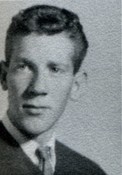 ---
Larry D. Batchelor
January 2, 1944 ~ January 5, 2012

---
OGDEN, Utah -
Larry D. Batchelor, 68, passed away January 5, 2012. He was born January 2, 1944 in Ogden the son of Alvin L. Batchelor and Aurelia Bodily Batchelor. He married Judith McWilliams, his "Queen".

He was a wonderful father and his grandchildren were his "Life".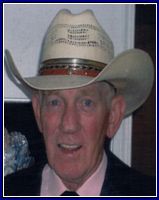 He is survived by his wife and 4 children, Larry (Bonnie) Batchelor, Laine (Veronica) Batchelor, Ty (Michelle) Batchelor and Tahna (Cass) Roueche; 10 grandchildren; two sisters, Judy (Randy) Kearl and Ranae Willard. He was preceded in death by his parents; 2 sisters and 2 brothers.

Funeral services were held Wednesday, January 11, 2012 at Myers Ogden Mortuary, 845 Washington Blvd. Interment was at the West Warren Cemetery.
Special thanks to Classmates Linda Fowers Thurgood and James Keller for providing and assembling this information
---