Weber High School

In Memory
Lynn Allan Barth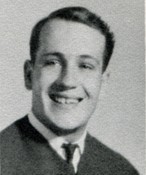 ---
Lynn Allyn Barth
December 1, 1943 ~ November 27, 2008

---
NORTH OGDEN, Utah -
Lynn Allyn Barth was born December 1, 1943 to George Allyn and Vodis LaMae Wallwork Barth. He died on Thanksgiving Day, Thursday, November 27, 2008 of complications incidental to diabetes. He had traveled to Orlando, Florida to be with his daughter's family and was hospitalized while vacationing there.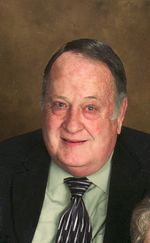 He graduated from Weber High School in 1962 and from Weber State College. His Weber High "Senior Accomplishments" list Swimming, Concert Band, Dance Band and LDS Seminary Graduate.
On March 24, 1966, Lynn married Marilyn Davis in the Salt Lake LDS Temple.
He served a full time mission for The Church of Jesus Christ of Latter-day Saints in the Great lakes Mission from 1963 to 1965. As an active member of the LDS Church, he served in many capacities including home teacher, Young Men's President, Sunday School President, Stake High Counselor, High Priest Group Leader and many others. He often bore his testimony of his love for the Savior.
Lynn worked for Utah Power and Light Company for 25 years. After his retirement in 2001, he and Marilyn enjoyed traveling.
He enjoyed reading the scriptures, especially the Book of Mormon. He had a great love for his family and his greatest joy in life was his grandchildren.
Lynn was survived by his wife, Marilyn; a son, Steven Lynn (Angie) Barth, Clearfield; a daughter, Heather (Jeff) Anderson, Windermere, FL; grandchildren, Rachel, Matthew, Brittany and Tiffany Barth, and Breiten, Aislinn, Cade and Emma Anderson. He was also survived by his sisters, Janet (Reese) Barker, North Ogden; and Cheryl (Paul) Harmer, Glenwood, UT.
He was preceded in death by his parents and a sister, JoAnn.
Through his struggles, he always thought of others and showed concern for them. He fought hard to recover so he and Marilyn could return to their home in Utah. He has returned to his heavenly home, instead.
Funeral services were held on his 65th birthday, Monday, December 1, 2008 at the Mt. Lewis 4th Ward, 550 East 900 North, with Bishop Brent Hiatt officiating.
Interment was conducted at the Ben Lomond Cemetery in North Ogden by Lindquist and Sons Mortuary
---
Lynn's "Find a Grave" web page was created by Richard Ross with information provided by the Lindquist's Mortuary obituaries on June 12, 2011. http://www.findagrave.com/cgi-bin/fg.cgi?page=gr&GRid=71237412
The Committee expresses its gratitude to our classmates, Earl Henstra and James Keller for locating, processing and posting this information.
---