Weber High School

In Memory
Dennis Ahleen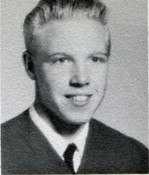 ---
Dennis Wayne Ahleen
July 7, 1944 ~ January 22, 2005

---
BOUNTIFUL, Utah -
Dennis Wayne Ahleen, a loving husband, father, grandfather, and son, passed away January 22, 2005 after a long battle with diabetes and heart disease.
Dennis was born July 7, 1944 in Salt Lake City, to Wayne Robert Ahleen and Maxine Hunter Ahleen. On September 27, 1974 he was married for time and all eternity to the love of his life, Patricia Ann McIntosh.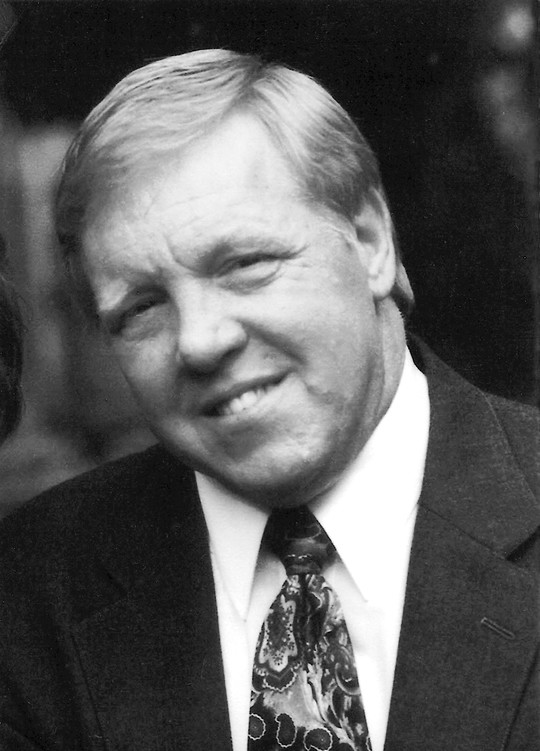 He graduated from Weber High in 1962, where his "Senior Accomplishments" included Golf, Science Club, Latin Club and Lunch Line Committee.
Dennis was active in the Church of Jesus Christ of Latter-day Saints. His greatest mission of being a father was fulfilled valiantly. He loved golfing, snowmobiling, and racing; but the most enjoyable times in his life were spent camping, fishing, and playing games with his family and friends and taking canyon drives with Patty.
One of his greatest joys was spending time with his only grandson, Justin, and he was dearly looking forward to the arrival of his second grandchild this summer.
He had many talents and hobbies that he shared generously. He enjoyed repairing and restoring cars and small engines and he loved working at Barton Scooters, with his dear friends.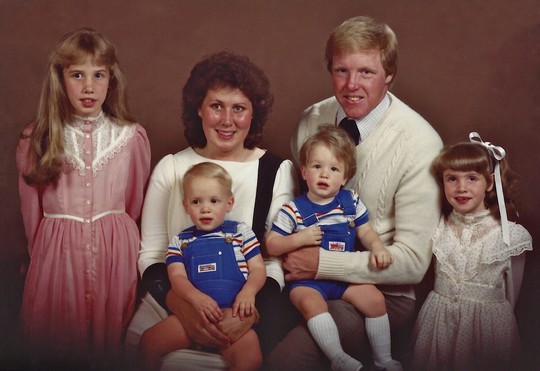 Dennis and his family:
L-R (back): Amy, Patricia, Dennis; (front): Steven and Danny (twins), Tristin
He is survived by his loving wife, Patty Thomas Ahleen; daughters, Amy Ahleen Hone, Tristin Ahleen Polak; sons, Daniel and Steven; grandson, Justin Polak; parents, Wayne and Maxine Ahleen; his brother and sister-in-law, Kent and Denise Ahleen; his sister and brother-in-law, Sharon Ahleen Yearsley and Dennis Yearsley, his sister, Jan Morris; father and mother-in-law, Larry and Madeline Peterson; and many nieces and nephews whom he adored. Preceded in death by his brother, Scott.
Dennis' parental family
L-R Back: Scott, Sharon; Front: Dennis, Maxine (Mom), Wayne (Dad); Foreground: Kent, Jan
Dennis is deeply missed and always remembered for his fun loving spirit, sense of humor and his generosity with hugs and kisses.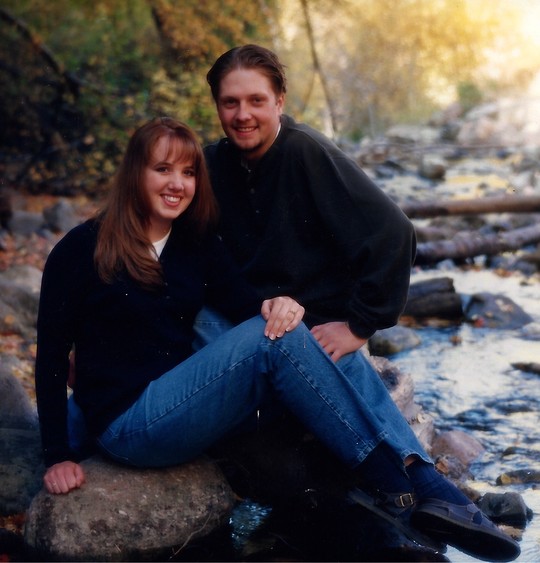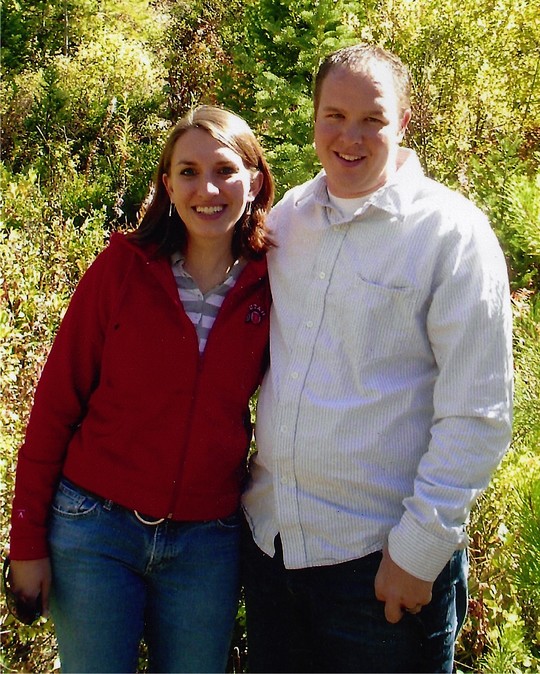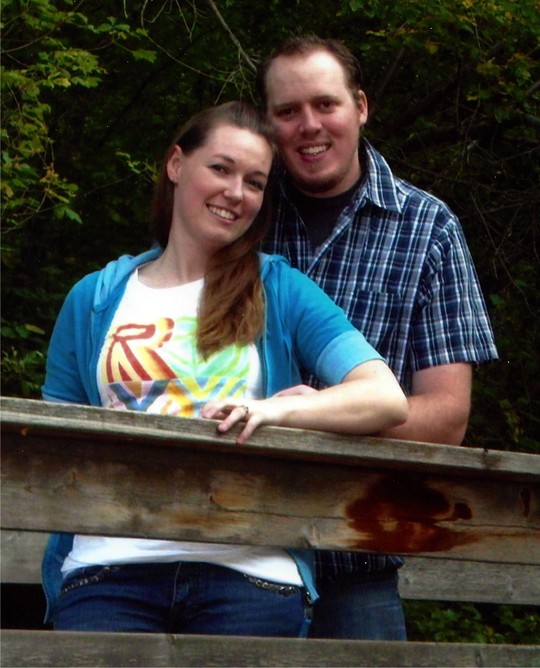 L-R: Amy (daughter), Chris (S-i-L). Danny (son), Joanna (D-i-L). Steven (son), Ashley (D-i-L)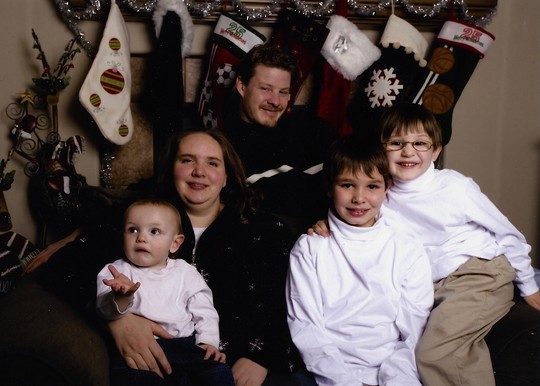 Background L-R: Tristin (daughter), Austin (S-i-L), Front: Devin, Justin, Westin (grandchildren)
Special thanks to Lakeside Dialysis for your years of kind and gentle care.
Funeral services were held Wednesday, January 26, 2005, 2 p.m. at the Bountiful 34th Ward chapel, 540 N. 1200 E. Interment was in Bountiful City Cemetery.
---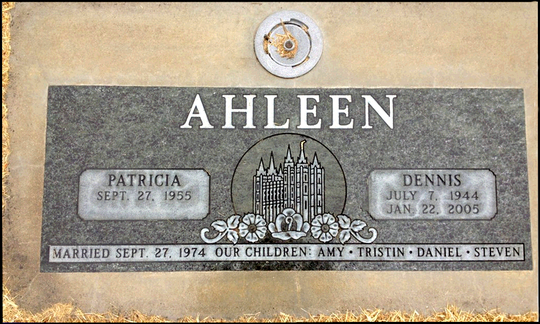 ---
(Text above from the Deseret News, Sunday, Jan 23 2005 • Images from the Ahleen family, 2012)
---
Tribute by Maxine Ahleen (Dennis' Mother)
Centerville, UT • 2005
In memory of Dennis Ahleen:
Denny was always looking to the future, ready to meet the challenges that came his way. He beat the odds by outliving Juvenile Diabetes and survived many years with kidney failure. He always had a positive attitude and never complained.
He had many talents and excelled in sports and auto mechanics and had a great love of life. As a person, he was a "hero," leader, listener, coach and example.
He was quite a tease and fun to be around. With his wry sense of humor he easily made strangers into friends. People just liked being around him.
He earned the respect from others by standing up for what he believed, and he always tried to do his best and accomplish more than required.
He was loved my so many and has been greatly missed. He was truly an honorable man.
---
Special thanks to the Ahleen family for providing this information, and to Classmates Earl Henstra, James Keller and Tom Grimm for research and coordination of the page.
Obituary from: http://www.deseretnews.com/article/1308666/Obituary-Dennis-Wayne-Ahleen.html Page posted 4/3/2012; Last page update 7/25/12
---